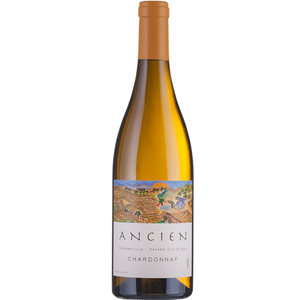 Ancien Haynes Vineyard Coombsville 2017
Regular price
Sale price
$55
---
SOLD OUT! 
(App Users 👇 Tap "Notify Me" Button)
If we can find more, we will let you know.
or
Browse the Bottle Shop for similar deals!
Ancien is one of those super secret Napa producers that you only find if you know where to look.
Or if you have the VinePals team looking for you…
Tucked into the hamlet of Coombsville situated in the southeastern part of Napa Valley, Ancien's legacy is rooted in history, having access to some of the oldest producing Chardonnay vines in the appellation. 
Inspired by Le Montrachet, the most revered Chardonnay landscape in the world, these 50-year-old vines from the legendary Hayne's Vineyard provide tiny clusters of golden love that produce fruit of exquisite complexity and concentration. 
The Haynes vineyard, where this fruit is grown, is the oldest continually farmed vineyard in Coombsville, producing wine grapes all the way back to when the Whitford/Haynes family purchased the land from Nathan Coombs in 1866. The soil is rife with prehistoric volcanic substrate; dirt loaded with minerals, fossils and calcified examples of a time that is long gone but not forgotten.
Ancien also has a who's who of talent behind the senes, ensuring what's inside the bottle is of the utmost quality and continues to impress compared to wines 2-3 times its price tag. Winemaker Ken Bernards and Vineyard Manager Ann Kraemer are no strangers to greatness, with Ken having an impressive resumé of boutique wineries throughout Napa Valley, and Ann is basically the most revered vine whisperer in all the land. Her track record in the Sierra Foothills and Napa Valley is nothing short of spectacular, and her affinity for working with old vines and helping them produce greatness is her passion.
The 2017 Old Vine Chardonnay is as complex as they come, and though you'll enjoy every sip now, if you have the patience, you'll be rewarded in due time. Effusive aromas of lemon meringue, lemon peel, orange blossom honey and white flowers front a vibrant and fresh palate layered with notes of baked apple, honeyed stone fruits and white rocks. Another deep dive in the glass reveals unctuous notes of additional minerals, framed against a backdrop of acid-laced fruits, brioche and lemon cream. 
Chardonnay this good doesn't come around this often, and the few years of age have done it wonders in the bottle. A scintillating example of how Napa Valley's terroir has a unique ability of turning any grape into a beacon of vinous lore, and this old vine beauty is yours for the taking.
That is… if you're fast enough buying yours before we drink it all ourselves!
Wine Enthusiast - 92
This is a barrel-fermented white from a great site, tantalizing in citrus and stone fruit with a hint of just-cut pear. Floral and earthy, it provides ample structure and balanced weight, the tannin and oak held in check.