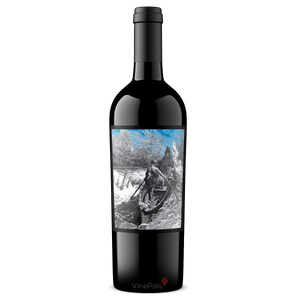 Jack Tar Paso Robles Cabernet Sauvignon 2020
Regular price
Sale price
$25
---
Do you seek out Cabernet for your adventurous, sea-faring soul?
Well then come aboard and we'll tell you a Cabernet tale of epic proportions.
Jack Tar is a journey of time and place told through the tale of the bottle. An homage to Samuel Coleridge's The Rime of the Ancient Mariner, their wines are a tribute to the time-honored tradition of stewarding the land and braving the elements to produce wines of character that are rooted in a story. This exceptional Paso Robles Cabernet Sauvignon is a hedonistic liquid journey worthy of your undivided attention, and should you be brave enough to venture out into its liquid abyss, you'll return with a tale that will impress any wine connoisseur.
This vinous ship is captained by none other than winemaker Britt Nichols (protege of Phillipe Melka), and she has ensured this wine follows its north star with a final destination of pure palate enjoyment.
Sourced from multiple estates throughout the rolling hills of the appellation, intoxicatingly aromatic waves of brooding black cherries, Turkish tobacco, wet rock and vanilla cream crash into the glass with unbridled force, leading into an opulent and smooth palate of grilled plums, crushed gravel, cigar box and spice. A plush mid-palate is framed by dusty, yet formidable tannins that linger on the finish, dragging your palate into the fathoms below as you beg for another sip. We're willing to bet that once you pop the cork, you'll be dropping anchor wherever you are so you can savor every last drop. 
Given the pedigree of the fruit and winemaking team behind the bottle, this is buried treasure of the highest order and we're mapped out the route so you don't have to. And there's no need for a bag of gold here, as $15 grants you access to this epic Cabernet poem.
So climb aboard, say goodbye to your loved ones, and set sail for pure palate adventure. 
We can't tell you where you'll end up, but
we have no doubt you'll enjoy the ride!