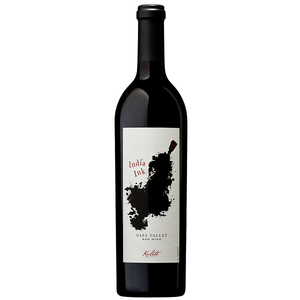 Kuleto Estate Red Wine India Ink Napa County 2019
Regular price
Sale price
$28
---
SOLD OUT! 
(App Users 👇 Tap "Notify Me" Button)
If we can find more, we will let you know.
or
Browse the Bottle Shop for similar deals!
This inky beast has officially broken out of its cage.
And we're happy to follow it on its hunt for something decadently delicious to match its personality.
The 2019 India Ink from Kuleto has announced its presence with authority since it showed onto the scene about a decade ago, and it continues to serve as a reminder that Napa Valley red decadence doesn't have to break the bank to deliver the goods. 
Rhone in style but dripping in California Love from head to toe, this wine is made for pure indulgence and apologies to no one for it. Deep in color and drenched in intensity, aromas of blackberry preserves, boysenberry cobbler, melted chocolate, cured meats, bacon, tobacco, spiced cedar and black pepper are wrapped in a warm blanket of oak that digs its claws in and has no plans of letting go.
Hedonistic opulence in pure liquid form, Petite Sirah drives the wagon here, with a mix of other varieties all bringing some serious game to the party. It's wines like this that helped turn the red blend category into what it is today, and with Kuleto pedigree like this and the lowest price around, we're not kidding when we say this is a must for those seeking bigger, badder and bolder!

There's always a place for a monster wine like this, and summertime barbecues always seem to make for the perfect dinner companion. Any type of big game pulled off the fire will surely do, and don't be skimpy on the portions either. You're gonna need a second helping to push back against this bombastic beast!


90 WE
A deep color and ripe black-cherry flavor make this full-bodied wine big and rich. Notes of dark chocolate, mint and cedar join in the fruitiness and coat the sides of the mouth with a creamy viscosity.