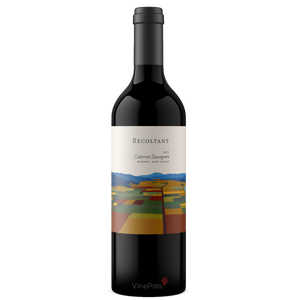 Recoltant Reserve Cabernet Sauvignon 2019
Regular price
Sale price
$80
---
SOLD OUT! 
(App Users 👇 Tap "Notify Me" Button)
If we can find more, we will let you know.
or
Browse the Bottle Shop for similar deals!
Britt Nichols is no stranger to excellence. She studied under the likes of Philippe Melka and Nic Morlet, and cut her teeth at Pritchard Hill's esteemed Chappellet among other Napa Valley iconic properties . Her style is pure, polished and focused, highlighting the Cabernet Sauvignon grape in all its glory, while allowing it to showcase its ageless beauty even in its youth. It's pretty safe to assume that she learned some serious tricks of the trade from a few 100-Point winemakers, and she's taking her talents to the next level and putting them on display for all to witness.
Not to be outdone, her partner in crime in this endeavor is Master Sommelier, Des Echavarrie, whose experience at some of the world's best restaurants (The French Laundry, Picasso Las Vegas) has taught him a thing or six about what great wines are made of, as well as the tools and people you need to produce them. With Des hustling on the front lines partnering with growers and sourcing fruit, and Britt acting as both vine whisperer and barrel wrangler, this is a match made in vinous heaven, and we've got a crimson dose of liquid reality to prove it.
Sourced from SOME OF NAPA VALLEY'S MOST HERALDED APPELLATIONS (and a few killer vineyards that can't be disclosed under penalty of death), make no mistake what lies inside this bottle is nothing short of extraordinary, delivering a full-throttle Cabernet loaded with personality that highlights both the history of Napa Valley while showcasing just how bright the future is .  At $80 this is an absolute steal!  Priced at over 50% off and ready to move, this is a BACK UP THE TRUCK MOMENT if there ever was one!
Black plums, boysenberry preserves, black currants, cloves and cigar lead a powerful entry, not to be outdone by loads of fruit, herbs and cinnamon on the mid palate, and a finish full of silky vanilla-laced tannins to round out the party. Texturally sublime in all the right places, this is 100% Cabernet Sauvignon that steps out of shadows and owns the spotlight. Put this on the table with wines two or three times its price, and watch it not only hold its own, but we're happy to say it very likely will handily take out the competition. Napa Valley purity at its finest wrapped in everything a true Cab-lover craves.
Go big or go home.