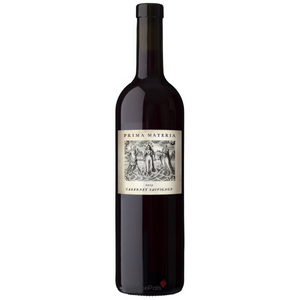 Prima Materia Seely Vineyard Cabernet Sauvignon 2019
Regular price
Sale price
$46
---
SOLD OUT! 
(App Users 👇 Tap "Notify Me" Button)
If we can find more, we will let you know.
or
Browse the Bottle Shop for similar deals!
Don't look now, but Lake County is making a name for itself and has no intention of slowing down.
Lake County was the new frontier for Cabernet about a decade ago, and ever since, has continued to put out amazing juice from soils that are eerily similar to the red rocky terrain of Oakville. After all, it's just on the other side of the Vaca Mountains, so it's no surprise how good that earth really is!
It's like Oakville East… really East!
What's even better as all the techniques and knowledge has found its way over the Vaca mountains as well, and so there's no compromising on quality here, and the proof is in the bottle! The Seely Vineyard is a super special slice of Cab heaven, and Prima Materia's talents are highlighted in this single vineyard stunner.
The 2019 Prima Materia is a contender for sleeper of the vintage, as this little winery out of Oakland has amazing relationships with vineyards all over the Lake County AVA and is putting out some serious hits that are climbing up the charts. Just look at the score! 
95 Points!!!!!!
It's gotta be stellar juice to get that kind of accolade, and trust us when we say you'll be pumped beyond your wildest dreams once you pop the cork and taste what's inside. 
Big notes of black cherries, cassis, dark chocolate, blueberry pie, crushed rocks, hints of iron and vanilla cream make for an opulent and expressive bottle of Cab that fires on all cylinders and keeps your palate in the red. Layers of cigar tobacco, leather and wild herbs only add to the party, and fine-grained tannins deliver a mouthful of flavor on what proves to be a lingering and formidable finish. 
This wine's best days are most definitely ahead of it, and grabbing some is an absolute must if you're a Cab enthusiast looking for something new and exciting.
Big Cab! Big Score! Low Price!
Let's go!


Wine Enthusiast
This bold, complex and true-to-type wine offers heady tobacco, turned earth and dark-chocolate aromas followed by opulent, concentrated black-cherry, black olive and blueberry flavors, all embraced by moderate, fine-grained tannins that are beautifully integrated. Prima Materia specializes in Italian varietals but this French varietal could be its best wine yet. Best from 2026.