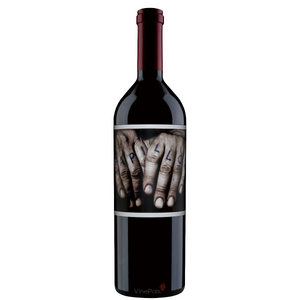 Orin Swift Papillon 2017
Regular price
Sale price
$75
---
SOLD OUT! 
(App Users 👇 Tap "Notify Me" Button)
If we can find more, we will let you know.
or
Browse the Bottle Shop for similar deals!
Talk about a liquid butterfly effect!
Orin Swift's Papillon may be named after the delicate and dainty insect that flutters throughout the world with delight, but this 2017 gothic beast that lives inside the bottle is anything but delicate.
When this vinous butterfly flaps its wings, all you get is pure palate pleasure in its wake! Powerful and rich aromatics escape from the glass with decadent notes of ripe blackberries, currants, black peppercorn, spiced vanilla, and crushed minerals are supported by nuances of sweet oak. Intense as the day is long, additional flavors of grilled black plums, kirsch, boysenberry, dark chocolate, lavender, and roasted figs lead into a plush texture that is downright sinful. 
Dave Phinney, the man that gave birth to The Prisoner, has taken Orin Swift to new heights in the last few years, and has single handedly changed the wine business as we know it forever. A brand built on bold and evocative expression both on the label and inside the bottle, Dave would be the first to tell you it all begins in the vineyard, and requires fruit of highest quality. 
The label is one of our absolute favorites; the perfect juxtaposition of the gorgeous word "butterfly" tattooed on the hands of a fellow friend and winemaker of Phinney's. Hands tell stories that words can't, and this picture definitely paints more than a thousand words of what you'll find lurking inside the bottle.
Big and bombastic reds have earned their place at the table, and we're licking our lips thinking about how good this is gonna taste with a giant hunk of meat off the grill. It's a wine that has a specific place in our hearts, and admittedly we have a guilty pleasure in guzzling this decadent juice down to the very last drop.
And we have it priced to move.
This is a big red butterfly worthy of your undivided attention.
James Suckling
A rich, fruity red with jam, light prune and berry character. Full body, round tannins and juicy finish. Big wine. Drink now.