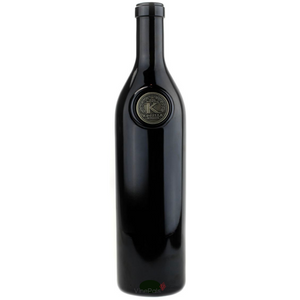 Kinsella Estates Jersey Boys Vineyard Cabernet Sauvignon 2017
Regular price
Sale price
$125
---
Cabernet worthy of a standing ovation.

Thomas Rivers Brown is no stranger to being center stage, especially when it comes to producing superlative Cabernet Sauvignon from some of the greatest sites on the planet. His accolades reinforce his talents, which include some of Napa Valley's heavy hitters and some monstrous scores to boot.
Schrader, Maybach, Revana, Outpost, Shibumi Knoll, Casa Piena, Rivers Maries, Mending Wall and many more.
You can add Kinsella to that list.
A beautiful property situated in the foothills of the western edge of Sonoma's Dry Creek Valley, it sits perched at 500 feet above the Russian River, enjoying a warm climate and its vines are rooted in a bed of loamy, metamorphic soil perfect for growing world class Cabernet. 
The six-acre Jersey Boys Vineyard is the flagship vineyard that showcases everything that is indicative about the 2017 vintage. Replanted in 2008 with four different clones of Cabernet Sauvignon all handpicked by Thomas Rivers Brown, this is a showstopping single vineyard that absolutely adores the spotlight. And after popping the cork, you'll be happy you have a front row seat to a liquid show of epic proportions. 
100% Cabernet Sauvignon, intense wild blackberries, dark currants, dense minerals, dried violets, pipe tobacco, vanilla cream and spiced cedar epitomize both the infamous style of Rivers Brown, while also highlighting the unique terroir of Sonoma County. Reminiscent of the famed 2013 vintage, this wine has plenty of stuffing, all wrapped in a sensual texture that speaks to Thomas' talents and his knowledge of this special single vineyard.
Big Cab from a premiere winemaker at the top of his game is just the first act. What lies inside the bottle is a star-studded drinking experience that's sure to bring down the house, and is most certainly worthy of an encore.
Bravo!