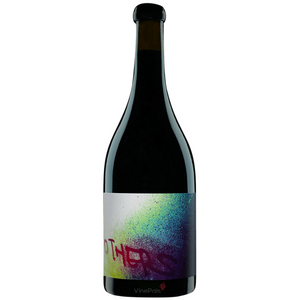 Department 66 Others Grenache 2015
Regular price
Sale price
$27
---
 SOLD OUT! 
(App Users 👇 Tap "Notify Me" Button)
If we can find more, we will let you know.
or

👈 Browse the
Bottle Shop
for similar deals!


Big California fans take note…


The French force to be reckoned with has your name written all over it.
Dave Phinney, the man who brought you The Prisoner, has dropped a heavy liquid beast onto the table, and we implore you to pay serious attention.
And his GSM blend Others, from the Department 66 family, is an intoxicating wine from Maury that's sure to captivate the senses with ease.
As bold and brash as you would expect from the man who changed the California wine landscape forever, this is a huge red with lush flavors, concentrated fruits, and loads of super ripe fruits galore. A blend of Grenache, Carignane, Syrah, and Mourvèdre, there is a ton going on here! Dark red berries, wild blue fruits, blackberry compote, garrigue, dried lavender, spiced mocha, black plums, slate, and sandalwood deliver a wallop to the palate and have no intention of letting you off easy.. 
Persistent and powerful, the finish lingers on the palate, showcasing a sweetness of fruit that speaks to the sundrenched region in southern France where the fruit is grown, and makes for a supremely pleasurable wine that's for any occasion. 
The 2015 vintage in France helps give a nod to the riper side of life, as long days of warm weather helped this wine gain a weight and power that reinforces southern France's ability to produce serious heavyweight contenders. 
Seductive, sultry, supple and downright sexy, there's a reason southern France is home to ripe blends dripping with fruit, style, and energy. It's hedonism in a glass, and we're here to tell you to back up the truck and load up while we still have some.
And make no mistake… if Dave Phinney puts his name on it, you know it has to deliver the goods.
Take no prisoners and unshackle yourself from boring wine forever. 


Wine Advocate
Not far behind its big brother, the 2015 Côtes Catalanes Others checks in as a blend of 75% Grenache, 10% Syrah and the balance Carignan, Mourvèdre and Lladoner. Currants, black raspberries, spices and chocolate all emerge from this rich, supple, beautifully textured effort that has classic Maury flair. Brought up in 30% new barrels, drink it anytime over the coming 4-5 years.