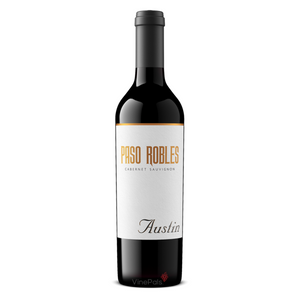 Austin Paso Robles Barrel 20 Cabernet Sauvignon NV
Regular price
Sale price
$26
---
SOLD OUT! 
(App Users 👇 Tap "Notify Me" Button)
If we can find more, we will let you know.
or

👈 Browse the
Bottle Shop
for similar deals!



If you've been playing in the Cab circuit for a few years, there's no way Austin Hope hasn't crossed your path.
If you, you know, and if not, it's time you pay attention.
Big, rich, and ripe in all the best ways, those who crave wines like Orin Swift, The Prisoner, and wines of that style need to pay attention here. Austin Hope has lovingly descended on the California Cab landscape, and they're here to stay.
They source fruit from a variety of stalwart Paso Robles vineyards, and it seems that whatever doesn't make it into their flagship has a way of running downstream into this up-and-coming juggernaut.
The second release of the Austin Barrel No. 20 is nothing short of spectacular. And their goal of producing a wine true to Paso Robles is tee'd up and ready for you to swing away. Heady aromas of juicy blackberries, nutmeg, roasted espresso, purple flowers, warm earth, spiced vanilla, black pepper, tobacco, and grilled plums. Full-bodied with a rich mid-palate and luscious finish, this has everything you could want in a daily drinking Cabernet at a price point that you simply can't pass up.
There is a refinement to the tannins that lends itself to the dusty realm, giving a little nod to Rutherford, while staying 100% true to that Paso style. This is serious wine made by serious people, and their craft is noticeable as soon as you pop the cork.
Cabernet doesn't have to be expensive to be delicious, and though we love Cabs from Napa Valley, the price is getting a bit rich for our blood sometimes. Even a handful of famous Napa winemakers are starting to turn their sights south, as the fruit from Paso is truly sensational, and doesn't carry the same tariff, which in the end, is better for them… and for you!
We're here to help you find greatness wherever it hides… and this beauty is hiding in plain sight and has no intention of standing in the shadows.
Spicy, savory, and sultry all rolled into one fabulous Paso Robles package!
Say yes to hope…
Say yes to Cabernet!